SPRING 2020

LAZY JT/ JC+ RANCH

Debbie and I would like to send you a warm hello from the "Lazy JT/JC+ Ranch". We are located in Keenesburg Colorado which is about 40 miles northeast of Denver, in Weld County. We take pride in producing high quality horse (grass) hay, offering:

Orchard/Brome 1st cutting : Low Sugar, Low Starch (North Pivot) Small bales

NEW FIELD THIS YEAR: Premium Orchard/Brome Small bales

Orchard/Brome 2nd cutting (excellent Alpaca hay) due in September

Orchard Brome/Alfalfa mix

Orchard Brome 3x3x8 midsize bales

Our hay is lab tested, by Equi Anilitical out of New York, for nutritional value and we also monitor the moisture as the hay is being baled to help prevent moldy bales. We produce small bales, weighing 55-65 pounds. Once our hay is baled it is picked up immediately and stored in one of our hay barns until delivery or pick up. We offer delivery and stacking north-south from Castle Rock to Ft Collins and east-west from Agate to Conifer. (The minimum delivery for small bales is 125 bales.) You are welcome at any time to come to the farm to inspect the hay or to pick up your hay. We will gladly help you load your bales.

Continue checking back with us at www.grasshay.net for updated information, forecasts and nutritional information. With the abundant snowpack in the mountains and the moisture we had through the spring and ealry summer we had a very successful hay season, welcoming a 2nd cutting. We welcome the changing of the seasons, and look forward to the awakening of new growth as Spring approaches. Enjoy the ending of Winter and the beginning of Spring with all of it's ups and down in the weather. We look forward to meeting you all and serving you with your hay needs. We are a family of strong integrity and dedication, and that is always passed on to our customer family. Thank you for trusting us with your hay needs, we value your patronage!

WELCOME SPRING, WARMER TEMPERATURES, NEW GROWTH AND MORE TIME SPENT OUTDOORS!!!!!!

Please contact us at lazyjt.jccrossranch@gmail.com


Sincerely,

John & Debbie Tietz

Dixie and Cooper (Our Dogs)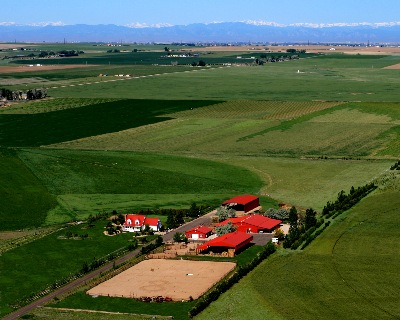 Quality- Grass fields scientifically tested by Equi Analytical Laboratories in Ithaca, New York. We fertilize for the highest quality grass possible. We use moisture probes and target a maximum moisture level of 17% (moisture below 20% is recommended to avoid spoilage in small bales of grass hay). We DO USE CHEMICALS for weed control.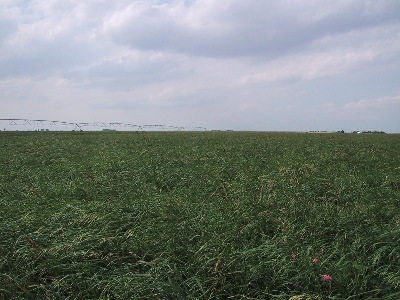 Consistent in quality and availablity- Horse hay has been the primary business of the JC+ since 2003. We produce an average of 25,000 small bales (700 tons) per year and have our own* hay available on average 9 months per year. We seed the grass, irrigate the grass, cut the grass, rake the grass, bale the grass, stack the grass bales and we deliver the grass small bales... in other words we control the production of our grass hay start to finish. Our average customer buys 400-500 small bales per year; feeding 3-4 horses. We deliver over 70% of the grass hay we produce to front range Colorado horse owners. *When our own production runs out we attempt to find sources to 'fill in' until our own new season hay is available.

Service- When you call to inquire about this year's hay you will either get me immediately on the phone or get your call returned in short order. If I cannot meet your needs I'll usually be able to provide another resource for you. I manage the marketing and planning for the farm and try to be available to answer inquiries, questions, schedule deliveries, etc. We check email daily and respond promptly. Please understand that I cannot afford office help and at times my schedule is strained- particularly during the growing months.

Pricing- We price our hay based on 1) quality 2) costs 3) our production and lastly 4) the market. We are NOT your cheapest source for hay. We DO represent a good value when all factors are considered. Because we are set up to store our hay under cover and want to have hay available for most of the year we do not have 'fire sales' to liquidate inventory.

The work starts before the sun comes up over at the Lazy JT/ JC+ Ranch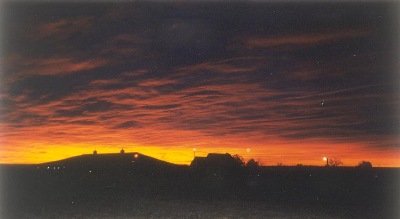 We are looking forward to hearing from you. You can contact us at our e-mail address: johntietz@grasshay.net

Colorado grass horse hay for sale at the Lazy JT Ranch/JC+ Ranch. Delivery available to:

Denver, Parker, Castlerock, Fort Collins, Boulder, Brighton, Broomfield, Arvada, Golden, Littleton, Aurora, Lakewood, Cherry Hills, Greenwood Village, Elizabeth , Kiowa, Franktown, Longmont, Watkins and Bennett area.